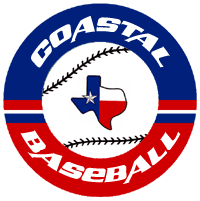 Welcome to CoastalKingfish.com the home of the Coastal Kingfish. The Kingfish were are professional baseball team in the Continental Baseball League in 2009 managed by Richard Morris, Keith Essary and Eric Perzala. The Kingfish are now a developmental team in the Pecos Spring League and the Coastal Baseball League
---
2015 Coastal Kingfish Summer Developmental League Team

2015 Coastal Kingfish in Pecos Developmental Summer League
2015 Summer Schedule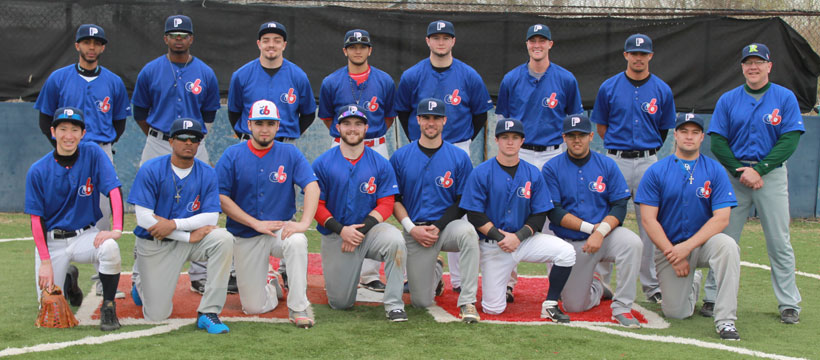 ---
2015 Coastal Kingfish in Pecos Spring League
2015 Pecos Spring League Roster- 2015 Pecos Spring League Stats- 2015 Pecos Spring League Schedule-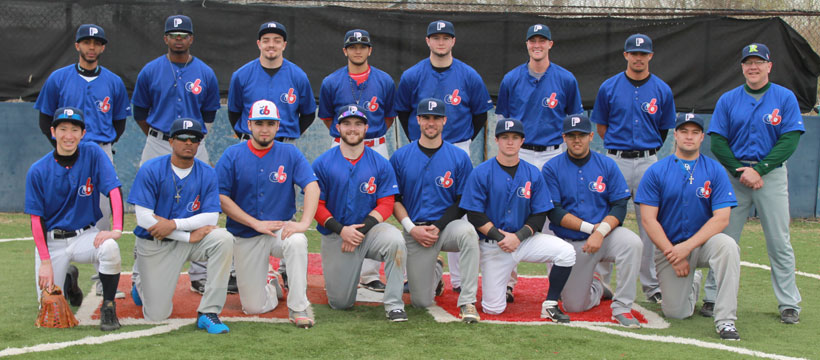 ---
2014 Coastal Kingfish in Pecos Spring League
2014 Pecos Spring League Roster- 2014 Pecos Spring League Stats- 2014 Pecos Spring League Schedule-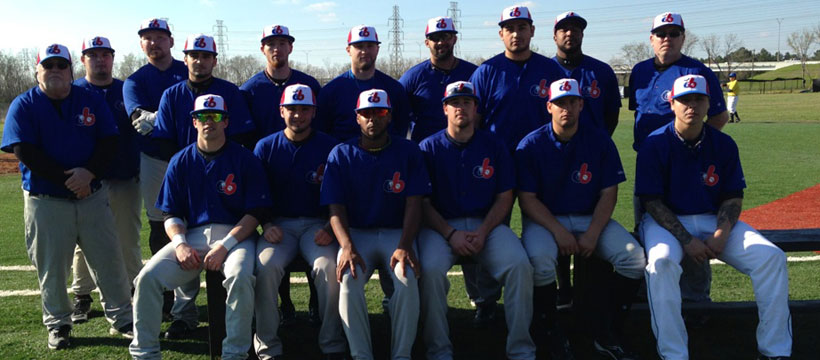 ---
2012 Kingfish in Pecos Spring League
The Coastal Kingfish are a team in the Pecos Spring League. The manager is Casey Dill. The bench coach is Justin Lowery. The pitching coach is Chris Paterson. The Coastal Kingfish are the first ever team to enter the Pecos Spring League. This season the Pecos Spring League will open its doors to all Independent Leagues and affliated teams who might be searching for players to finalize their roster. The location of the Pecos Spring League is much different than other leagues. It will be located in Houston, Texas. Texas has never had such a developmental league. There are other such leagues that have existed in Arizona and California but this will be a first for the Lone Star State. The Full Season Pecos League will be offering around 30 Spring Training Invites and this gives local Texas Players a huge chance to test the waters for a month with actual Pecos League Coaches. This is an instructional business and is a real opportunity for those players who literally slipped through the cracks and need the chance to play.
---
Past
---
2011
The Carlsbad Bats took the Kingfish's uniforms and the famous CB. The Bats played in the Pecos League as a travel team in 2011. Several players had good years and moved up.
---

2009-2010 The Coastal Kingfish were a travel team in the Continental Baseball League in the 2009/2010 seasons. The Kingfish were the balancing team in the league and gave numerous players and coaches a chance to stay in the game.
---
The Coastal Kingfish played in the Continental Baseball League in 2009 based out of Houston Texas (Coastal Baseball Park) Richard Morris/Keith Essary/Eric Pierzola
The Coastal Kingfish played in the Continental Baseball League in 2010 based out of El Paso Texas (El Paso Community College) Chris Sanchez
The 2009 Coastal Kingfish are being considered for an exhibit in baseball's Hall of Fame for the worst professional baseball team ever.
The CB gave many players a chance to play that would have never been able to make other teams. Many players that played for the CB went on to other Independent Leagues to be solid players such as Kyle Dauman, Matt Gibbs, Greg Denton, Ernie Munoz, Ruben Sanchez, Brandon Glazebrook, Jeff Raymond, Justin Lowery and Keith Essary both landed managing jobs in the Pecos League, Lowery with the Trinidad Triggers 2012, Essary was the manager of the White Sands Pupfish for their inaugural 2011 season.
(1) Carlsbad Game Jersey
$50.00 Game Jerseys are for sale $50.00, sizes are 46/48...These are authentic Carlsbad Bats Jerseys from the same stock as the players wear on the field. Various Numbers are available..Jerseys are Royal Blue Mesh Game Jerseys, made by Rawlings.
(28) Carlsbad Fitted Game hats
$25.00 Carlsbad fitted game hats raised seem flat bill